OPEN REGISTRATIONS/Links
Supplemental Tryouts
CLICK HERE TO REGISTER FOR SUPPLEMENTAL TRYOUTS
*Note: Supplemental Tryouts are scheduled individually. Each player that registers is contacted separately to schedule a date/time to join a team practice as their "tryout".
There will not be a date scheduled for a group tryout. You have to register to be scheduled for supplemental tryouts.
Technical Training via Futsal
Register for Winter Technical Training via Fustal
The CWSC Academy Juniors Program is focused on creating a positive and fun introduction to the game of soccer for young children. During these sessions our coaches focus on skill development and self confidence. The 8 week program of soccer training and small sided games is specifically geared to 3-7 year old children. Our program is run by licensed CWSC staff members with years of experience working with children in this age range.
Registration for Winter 2024 is now OPEN!
DATES: Sundays January 7th-March 3rd (no training Super Bowl Sunday)
TIME: 4:15-5:15
LOCATION: Rivers Edge
AGES: Any player born between 2017-2020
COST: $125
If you have any questions please reach out to our Academy Juniors Program Coordinator: Jaime Neumaier

What's happening at CW?
2023 Pics on Facebook: @5v5 Color Blast Soccer Tournament
Why Cincinnati West?
Cincinnati West Soccer Club is one of the fastest growing youth soccer clubs in the area because of our unique and strong focus on being team and family friendly while still meeting the soccer
...
New Sponsor
VEGA... OUR NEW SPONSOR!
We at Cincinnati West Soccer Club are excited to announce our new sponsorship with VEGA. Starting in the fall of 2023, this partnership will provide each club player a training shirt and other gear. The new uniform kits will prominently feature VEGA as players take the field.VEGA is a company built on diversity, employing over 2,000 people worldwide. They focus on people when developing innovation technologies and services. Locally grounded and globally connected, VEGA is the home of values.
This partnership is the beginning of something great. We cannot wait to see what the future holds.
Full uniform kit reveal coming soon. See you on the pitch!
2023 Calendar
Field Status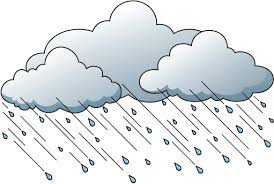 Valley Junction -
OPEN
Dravo Park - OPEN
Updated 4/21/23
Miami Whitewater (MW)
513-728-3551 ext 383